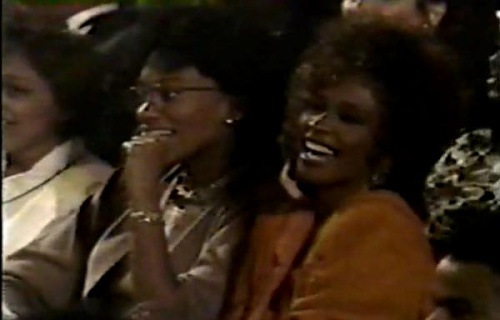 Una carta de amor, de rendición personal, una carta hecha con mucho sentimiento por la ex-asistente personal de Whitney Houston, su gran amiga Robyn Crawford  vuelve a levantar los fantasmas de que Whitney Houston era lesbiana.
Hasta el punto que su matrimonio con Bobby Brown no fue más que una cortina de humo y que los años que pasó con su amiga Robyn, a la que conoció con 16 años, fue la época más feliz de Whitney.
Eso es también lo que afirma el activista de los derechos y los  movimientos gays, el profesor  Peter Tatchell. Incluso asegura Tatchell que su «amiga Whitney fue más feliz cuando tenía esta relación lesbiana».
Robyn y Whitney se conocieron en 1979. Estaban trabajando juntos en un centro comunitario en East Orange, Nueva Jersey. Se convirtieron en las mejores amigas poco después de conocerse. En los últimos años, Robyn fue presentada como asistente de Whitney, luego se convirtió en su asistente ejecutiva y, finalmente, en su directora creativa.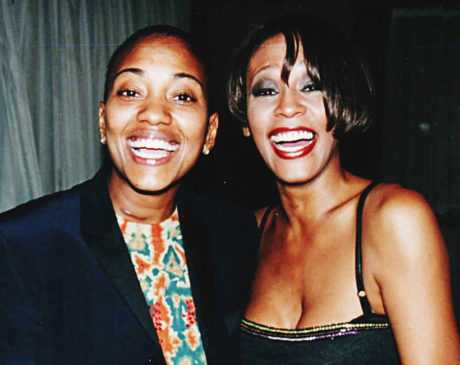 Cuando la carrera de Whitney estaba en su apogeo y mientras viajaba por el mundo, Robyn siempre la acompañaba. Los rumores de que eran más que amigos comenzaron a arremolinarse desde entonces. Sin embargo, en 1992, Whitney se casó con Bobby Brown. Esto generó muchas preguntas, pero las fuentes secretas afirmaron que ella continuó su relación con Robyn incluso después de su matrimonio.
En el año 2000, Robyn renunció a Whitney después de años de peleas y celos derivados de su matrimonio con Bobby Brown. Casi al mismo tiempo, Whitney estaba pasando por un momento difícil en la vida. Lidiaba con problemas de salud y una adicción a las drogas. También se vio envuelta en problemas legales cuando encontraron marihuana en su bolso en el aeropuerto de Hawai.
Robyn Crawford optó por ocupar un segundo plano y desapareció de los medios de comunicación después de su ruptura con Whitney en 2000. Desde entonces, se sabe muy poco sobre su vida. Sin embargo, se dice que está casada y tiene dos hijos y es abiertamente gay.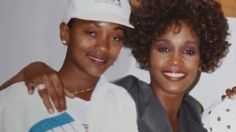 Aunque la relación de Robyn Crawford y Whitney Houston tuvo un final trágico, es evidente que el amor se mantuvo. Y este es un recurdo de Robyn:
«Se presentó ante mí  como Whitney Elizabeth Houston y supe de inmediato que era especial. No mucha gente se presentó con su segundo nombre en aquel entonces. Tenía una piel color melocotón y no se parecía a nadie que hubiera conocido en East Orange, Nueva Jersey». 
Lo cierto es que Whitney Houston se hartó de desmentir esa relación con sus asistente, hasta el punto de decir en una entrevista, en 1993 , en la revista Rolling Stone, que estaba harta de los rumores y que le ponían «enferma».
«Robyn es mi amiga desde hace muchos años. Ella es mi asistente y yo soy su jefa. Es mi amiga No creo que poder tener una amistad femenina, vaya a significar que yo sea lesbiana»
Robyn Crawford tuvo que dejar su puesto ante tantos problemas. De mutuo de acuerdo.
 Incluso llegó a revelar algo que musicalmente no sabíamos. El director musical de la película El Guardaespaldas estaba empeñado en que  se hiciera la versión de 'I will always love you', teniendo como cabecera la versión de Linda Rondsdt y no la de Dolly Parton, la verdadera autora, hasta que apareció Kevin Costner y fue quien decidió.
El triangulo amoroso:
Por su interés sentimental, reproducimos la carta integra de la éx-asistente de Whitney Houston, fechada el mismo domingo día 12 de febrero :
I met her when she was 16. It was at a summer job. I was working at a community center in East Orange, New Jersey, and she was working just like the rest of us. She was there to work. She introduced herself as «Whitney Elizabeth Houston,» and I knew right away she was special. Not a lot of people introduced themselves with their middle names back then. She had peachy colored skin and she didn't look like anyone I'd ever met in East Orange, New Jersey.

She was nothing like the Whitney Houston she became but at the same time she was already there. She knew, and so did everyone around her. She was doing shows in Manhattan with her mother, and she'd change her clothes in the car and get on stage and do her thing. She hadn't signed her contract yet. But she was modeling for Wilhelmina because she was discovered on the street. She was walking in front of Carnegie Hall and someone walked up to her and said, «There's a modeling agency upstairs that's looking for someone just like you.» She walked upstairs and they signed her. That's what it was like, that's what she gave off. She looked like an angel. When my mother first met her, she laughed and said, «You look like an angel, but I know you're not.» And she wasn't. But she looked like one.

She chose the life she lived, and she chose it from the beginning. She knew the life better than anyone. Her mother was Cissy Houston, and she had been on the road with Dionne Warwick. She got her chops singing in church, and her mother said to her, «You know, you can always sing for free. You can always sing in church. You don't have to choose the professional life.» But she chose because she'd been chosen. Some people sing just because. She was never like that. She had to put on her gear. She knew it was going to be a job and that's how she treated it. Once she committed to something, she finished it. Not long after I met her, she said, «Stick with me, and I'll take you around the world.» She always knew where she was headed.

No hay productos disponibles.

And we went around the world. I was her assistant and then her executive assistant and then her creative director. I was her point person for the day-to-day. I traveled all around the world first-class and anyone who ever worked for her will tell you her checks never bounced. You knew she was going to take care of you. She wasn't going to be in a five-star hotel while you were in a two. I flew the Concorde the way some people ride the bus. She shared the fruits, and she changed a lot of lives. The record company, the band members, her family, her friends, me — she fed everybody. Deep down inside that's what made her tired.

It was never easy. She never left anything undone. But it was hard. The Bodyguard was great when it was done, but it was a lot of work. She did the movie, she did the music, she did everything — and when she was done, she was done. She nailed it. The music supervisor brought her Linda Ronstadt's version of «I Will Always Love You» way before Kevin Costner brought Dolly Parton's version — and she always knew what she could do with it. So when Kevin came in and played it for her and told her he wanted her to sing it for the movie, she said, «Fine.» She wasn't much for showing off what she had, except when she had to.

I always compare her performance of that song with a great athlete hitting his peak — with Michael Jordan in the playoffs. It was the absolute pinnacle of what she could do, of what anyone could do — and then she had to keep on doing it. Everybody wanted to hear her sing that song, and so she sang it. It didn't matter whether she had a cold, or wasn't in good voice; she had to deliver it, and she had it arranged so she could deliver every last note. And even if the note wasn't there, the feeling was. A lot of her songs were like that. They were a lot to deliver, but she delivered them every note, every time.

It's so strange that she died when she did. February was her month. Her first album was released on Valentine's Day, right around the time of the Grammys, right around the time of Clive Davis's party. It was an orchestrated thing. She was Clive's girl, his great discovery. And she died right before Valentine's Day, right before the Grammys, right before Clive's party. Of course, she was going. I don't know if she was singing, I don't know what kind of pressure she was putting on herself. But she was going, that's for damned sure.

People thought they had to protect her. She hated that. And that's what people don't understand: She was always the one doing the driving. Someone just called and told me that the family kept Whitney from seeing her. Nobody kept Whitney from doing anything. She did what she wanted to do. When people left her or were told to leave, they could never believe that Whitney would never call them — but she never did. She was working hard to keep herself together, and I think she felt that if she admitted any feeling of sadness or weakness she would crumble. One time, back when we were young, we were out, we were partying, and I said, «Listen, I have to go. I'm tired. I can't make it.» And she looked at me with her eyes wide and said, «I've got to make it.»

And that was Whitney. She could not pick up the phone, and that meant it was too painful. I have never spoken about her until now. And she knew I wouldn't. She was a loyal friend, and she knew I was never going to be disloyal to her. I was never going to betray her. Now I can't believe that I'm never going to hug her or hear her laughter again. I loved her laughter, and that's what I miss most, that's what I miss already.

I'm trying not to think of the end. I'm trying not to listen to all the reports. All these people talking about drugs — well, a lot of people take drugs, and they're still around. Whitney isn't, because you never know the way the wind blows. I just hope that she wasn't in pain and that she hadn't lost hope. She gave so much to so many people; I hope that she felt loved in return. She was the action, for such a long time. She's out of the action now. I hope she can finally rest.