"Mental Train (The Island Years 1969 – 1971)" es el nombre de la nueva box set que reúne los cuatro primeros álbumes de Mott The Hopple, los que grabaron para Island, más otros dos discos de rarezas con material grabado para la BBC y conciertos en directo. Universal Music lanza la caja de superlujo el 2 de noviembre.
Los álbumes de estudio de la banda que lideró Ian Hunter, y apadrinó el gran Guy Stevens, han sido remasterizados de las cintas originales por el famoso ingeniero Andy Pearce y todos ellos vienen convenientemente regados con más de media docena de canciones adicionales seleccionadas por el experto en Mott the Hoople, Kris Needs.
De particular interés para los fanáticos de Mott es el quinto disco, repleto de música inédita directamente servida desde el archivo de Island.
El sexto CD redondea la caja con material grabado en directo en Fairfield Hall, Croydon, el 13 de septiembre de 1970 y un BBC Radio One In Concert grabado el Paris Theatre de Londres el 30 de diciembre de 1971.
Los CDs vienen servidos una caja rectangular con un folleto de 50 páginas diseñado por Phil Smee; quien ha repasado los archivos de Mott para encontrar fotos raras y toda clase de recuerdos de la banda.
Queen cuando empezaban eran teloneros de Mott, en 1973-74, incluso May reconoció que la célebre "Bohemian Rhapsody" de Queen se inspiró en "Marionette" de Mott:
"Mott se podía mover implacable e imparable en su show todas las noches como una banda merodeadora de forajidos. Todas las noches había algo parecido a un motín: los chavales no tenían suficiente. Ian Hunter, el jefe no escrito, se plantaba en el centro del escenario, detrás de sus sombras, y desafiaba a cualquiera a permanecer sentado".
Cuando se iban a separar por la falta de éxito, apareció David Bowie y les prestó "All the Young Dudes", una nueva etapa de esplendor se abría para Mott.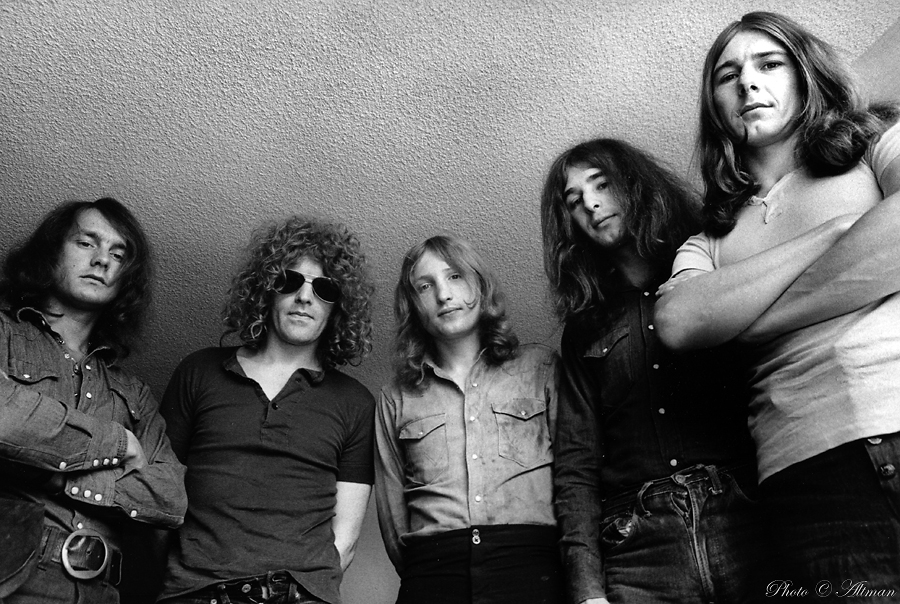 TRACKLIST:
[CD1: Mott The Hoople – Originally released November 22 1969 (UK), 1970 (US)]
1. You Really Got Me
2. At the Crossroads
3. Laugh at Me
4. Backsliding Fearlessly
5. Rock and Roll Queen
6. Rabbit Foot and Toby Time
7. Half Moon Bay
8. Wrath and Wroll
Bonus Tracks:
9. If Your Heart Lay with the Rebel (Would You Cheer the Underdog?) (Instrumental Take 2)
10. Rock and Roll Queen (Single A side)
11. Road to Birmingham (Single B side)
12. Road to Birmingham (Guy Steven's Mix)
13. You Really Got Me (Complete take)
14. You Really Got Me (Vocal mix)
15. Rock and Roll Queen (Guy Steven's Mono Mix)
16. Rock and Roll Queen (Kitchen Sink Instrumental)
17. Little Christine (2 Miles)
[CD2: Mad Shadows – Originally released September 1970]
1. Thunderbuck Ram
2. No Wheels to Ride
3. You Are One of Us
4. Walking with a Mountain
5. I Can Feel
6. Threads of Iron
7. When My Mind's Gone
Bonus Tracks:
8. Thunderbuck Ram (BBC Session)
9. Thunderbuck Ram (Original Take with Organ)
10. No Wheels to Ride (Demo)
11. Moonbus (Baby's Got a Down on Me)
12. The Hunchback Fish (Vocal Rehearsal)
13. You Are One of Us (Take 9)
14. Going Home (2 Miles)
15. Keep A-Knockin' (Studio version)
[CD3: Wildlife – Originally released March 1971]
1. Whiskey Women
2. Angel of Eighth Avenue
3. Wrong Side of the River
4. Waterlow
5. Lay Down
6. It Must Be Love
7. The Original Mixed Up Kid
8. Home Is Where I Want to Be
9. Keep A-Knockin' (Live)
Bonus Tracks:
10. Midnight Lady (Single A side)
11. The Debt (Single B side)
12. Downtown (Single A side)
13. Brain Haulage (Whiskey Woman)
14. Growing Man Blues (Take 10)
15. Long Red (Demo)
16. The Ballad of Billy Joe
17. Lay Down (Take 8)
[CD4: Brain Capers – Originally released December 1971 (UK), 1972 (US)]
1. Death May Be Your Santa Claus
2. Your Own Backyard
3. Darkness, Darkness
4. The Journey
5. Sweet Angeline
6. Second Love
7 The Moon Upstairs
8. The Wheel of the Quivering Meat Conception
Bonus Tracks:
9. Mental Train (The Moon Upstairs)
10. How Long? (Death May Your Santa Claus)
11. Darkness, Darkness
12. Your Own Backyard (Complete Take)
13. Where Do You All Come From (Backing Track)
14. One of the Boys (Take 2)
15. Movin' On (2 Miles)
16. Black Scorpio (Mommas Little Jewel)
[CD5: The Ballads of Mott The Hoople – Unheard and previously unreleased music from the Island archive]
1. Like a Rolling Stone (Fragment)
2. No Wheels to Ride (1st House)
3. Angel Of 8th Avenue (Tape 816)
4. The Journey
5. Blue Broken Tears (Tape 816)
6. Black Hills (Full Ralph's Version)
7. Can You Sing the Song That I Sing (Full Take)
8. Till I'm Gone (2 Miles)
9. The Original Mixed Up Kid (BBC Session)
10. Ill Wind Blowing (2 Miles)
11. I'm A River (Vocal Rehearsal)
12. Ride on The Sun (Sea Diver) (2 Miles)
[CD6: It's Live And Live Only]
Fairfield Hall, Croydon – September 13, 1970:
1. Rock and Roll Queen
2. Ohio
3. No Wheels to Ride / Hey Jude
4. Thunderbuck Ram
5. Keep A-Knockin'
6. You Really Got Me
7. The Moon Upstairs
Paris Theatre, London (BBC Radio One In Concert Session) – December 30, 1971:
8. Whiskey Women
9. Your Own Backyard
10. Darkness, Darkness
11. The Journey
12. Death May Be Your Santa Claus