Los que compraron la caja  "Pink Floyd's Later Years" ya saben de la calidad de la versión 2020 (Restored. Re-Edited. Remixed.) de "Delicate Sound of Thunder".
Esto fue el resultado de ir directamente a las más de 100  cintas de masters  de negativos originales de 35 mm, restaurar minuciosamente y transferir el metraje a 4K.
Luego fue completamente reeditado por Benny Trickett bajo la dirección creativa de Aubrey Powell / Hipgnosis.
De manera similar, el sonido fue completamente remezclado de las cintas multipistas originales por el veterano ingeniero de Floyd Andy Jackson con David Gilmour, asistido por Damon Iddins.
Basta decir  la calidad es  increíble y la nueva edición es excelente. La suavidad visual del lanzamiento original de VHS desapareció hace mucho, gracias a Dios, y esto es tan nítido y detallado como podría desear.
Aquellos que compraron  la caja, ,ahora ,  el 20 de noviembre de 2020, estará disponible un lanzamiento independiente de Delicate Sound, en algunas ediciones con un  sonido brutal .
Aparece  en Blu-ray, DVD, 2CD, 3 discos de vinilo de peso pesado de 180 gramos y como una edición de lujo de 4 discos con pistas extra.
Todas las ediciones incluyen folletos de fotografías de 24 páginas, y la edición en caja de 4 discos incluye un folleto de fotografías de 40 páginas, un póster de la gira y postales.
El set de vinilo 3LP de 180 gramos incluye 9 canciones no incluidas en el lanzamiento del álbum en 1988, mientras que el 2CD incluye 8 pistas más que su lanzamiento original.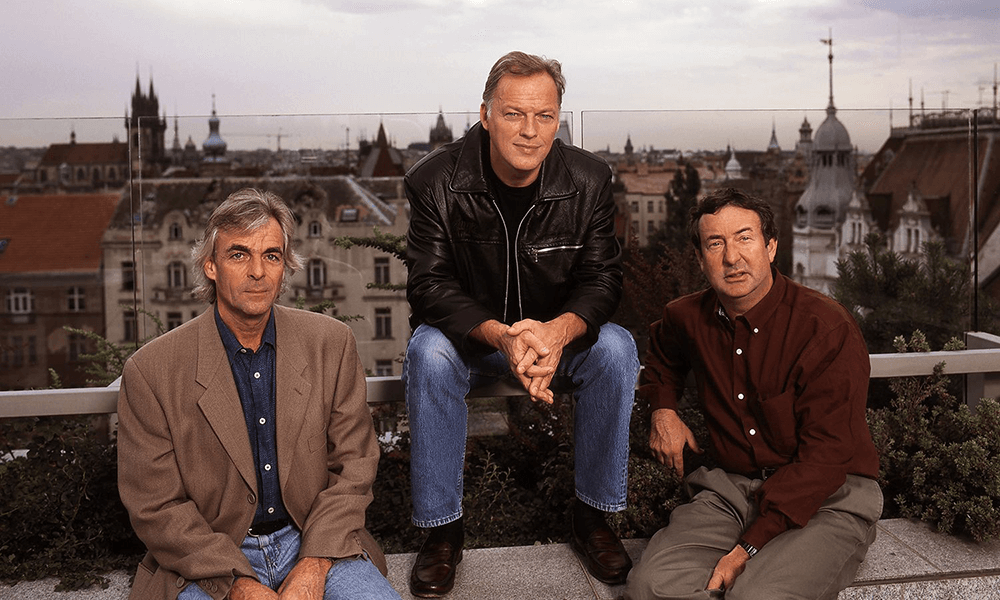 El elenco de músicos de  apoyo de Pink Floyd para aquel directo  incluteron a : Jon Carin (teclados, voz), Tim Renwick (guitarras, voz), Guy Pratt (bajo, voz), Gary Wallis (percusión), Scott Page (saxofones, guitarra), Margret Taylor (Coros), Rachel Fury (Coros) y Durga McBroom (Coros).
La lista de canciones equilibra el material entonces nuevo y los clásicos de Pink Floyd, incluidas canciones de The Dark Side of the Moon ("Time", "On the Run", "The Great Gig in the Sky" y "Us and Them"), canción principal del himno Wish You Were Here , y "Comfort Comfortly Numb" y "Run Like Hell" de The Wall . La versión de 2 CD incluye todas las canciones de A Momentary Lapse Of Reason .
Four-disc deluxe edition (2CD+blu-ray+DVD)
Deluxe Box includes 2-CD (23 Songs), Blu-ray (21 songs inc. 5 Bonus Tracks), DVD (21 songs inc. 5 Bonus Tracks), 40-Page Booklet, Double Sided Poster, 5 Postcards
Blu-ray – Stereo PCM 96/24, 5.1 dts Master Audio (96/24)
DVD – Stereo PCM (48/16), 5.1 Dolby Digital (48/16), 5.1 dts (48/16)
RE-EDITED FROM THE ORIGINAL
RESTORED 35mm FOOTAGE
AUDIO REMIXED FROM THE ORIGINAL MASTER TAPES
2CD Remixed From The Original Master Tapes
Disc 1 (Part 1)
1. Shine On You Crazy Diamond Parts 1-5
2. Signs Of Life
3. Learning To Fly
4. Yet Another Movie
5. Round And Around
6. A New Machine Part 1
7. Terminal Frost
8. A New Machine Part 2
9. Sorrow
10. The Dogs Of War
11. On The Turning Away
Disc 2 (Part 2)
1. One Of These Days
2. Time
3. On The Run
4. The Great Gig In The Sky
5. Wish You Were Here
6. Welcome To The Machine
7. Us And Them
8. Money
9. Another Brick In The Wall Part 2
10. Comfortably Numb
11. One Slip
12. Run Like Hell 
BLU-RAY and DVD
Blu-ray – Stereo PCM 96/24, 5.1 dts Master Audio (96/24)
DVD – Stereo PCM (48/16), 5.1 Dolby Digital (48/16), 5.1 dts (48/16)
1. Shine On You Crazy Diamond, Parts 1-5
2. Signs Of Life
3. Learning To Fly
4. Sorrow
5. The Dogs Of War
6. On The Turning Away
7. One Of These Days
8. Time
9. On The Run
10. The Great Gig In The Sky
11. Wish You Were Here
12. Us And Them
13. Money
14. Comfortably Numb
15. One Slip
16. Run Like Hell
BONUS TRACKS
Blu-ray: Stereo PCM 96/24 / DVD: Stereo PCM 48/16
1. Yet Another Movie
2. Round And Around
3. A New Machine Part 1
4. Terminal Frost
5. A New Machine Part 2
3-LP VINYL
Heavyweight 180g Vinyl, 24-Page Booklet, Slipcase
23 Songs
Features 9 Songs not included on the 1988 2-LP*
LP 1 : Side A
1. Shine On You Crazy Diamond, Parts 1-5
2. Signs Of Life *
3. Learning To Fly
LP 1 : Side B
1. Yet Another Movie
2. Round And Around
3. A New Machine Part 1 *
4. Terminal Frost *
5. A New Machine Part 2 *
6. Sorrow
LP 2 : Side A
1. The Dogs Of War
2. On The Turning Away
3. One Of These Days
LP 2 : Side B
1. Time
2. On The Run *
3. The Great Gig In The Sky *
4. Wish You Were Here
5. Welcome To The Machine *
LP 3 : Side A
1. Us And Them *
2. Money
3. Another Brick In The Wall, Part 2
LP 3 : Side B
1. Comfortably Numb
2. One Slip *
3. Run Like Hell
2CD EDITION
REMIXED FROM THE ORIGINAL MASTER TAPES
24-Page Booklet
Features 8 songs not on 1988 2-CD*
Also included in The Later Years box set
Disc 1 (Part 1)
1. Shine On You Crazy Diamond, Parts 1-5
2. Signs Of Life*
3. Learning To Fly
4. Yet Another Movie
5. Round And Around
6. A New Machine Part 1*
7. Terminal Frost*
8. A New Machine Part 2*
9. Sorrow
10. The Dogs Of War
11. On The Turning Away
Disc 2 (Part 2)
1. One Of These Days
2. Time
3. On The Run*
4. The Great Gig In The Sky*
5. Wish You Were Here
6. Welcome To The Machine*
7. Us And Them
8. Money
9. Another Brick In The Wall, Part 2
10. Comfortably Numb
11. One Slip*
12. Run Like Hell
BLU-RAY and DVD EDITIONS
RE-EDITED FROM THE ORIGINAL RESTORED 35mm FOOTAGE
AUDIO REMIXED FROM THE ORIGINAL MASTER TAPES
Blu-Ray – Stereo PCM 96/24, 5.1 dts Master Audio (96/24)
DVD – Stereo PCM (48/16), 5.1 Dolby Digital (48/16), 5.1 dts (48/16)
Also included in The Later Years Box Set
24-Page Booklet
1. Shine On You Crazy Diamond, Parts 1-5
2. Signs Of Life
3. Learning To Fly
4. Sorrow
5. The Dogs Of War
6. On The Turning Away
7. One Of These Days
8. Time
9. On The Run
10. The Great Gig In The Sky
11. Wish You Were Here
12. Us And Them
13. Money
14. Comfortably Numb
15. One Slip
16. Run Like Hell
AUDIO
Produced by DAVID GILMOUR
Remixed by ANDY JACKSON with DAVID GILMOUR assisted by DAMON IDDINS
AUDIO-VISUAL
Directed by WAYNE ISHAM
Audio Produced by DAVID GILMOUR
Remixed by ANDY JACKSON with DAVID GILMOUR assisted by DAMON IDDINS
Editor 2019 version – BENNY TRICKETT
Creative Director 2019 version – AUBREY POWELL/HIPGNOSIS
Lighting Director – MARC BRICKMAN