"OK COMPUTER" DE RADIOHEAD Y "THE DOORS" PASARÁN A ENGROSAR LA BIBLIOTECA DEL CONGRESO AMERICANO
Hoy entra a engrosar la Biblioteca del Congreso un buen y variado número de discos. 25 en total. Entre ellos, "The Doors", "Stand By Me" de Ben E King, "Stand!" de Sly and the Family Stone, "OK Computer" de Radiohead, "Ac-Cent-Tchu-Ate the Positive" de Johnny Mercer y grabaciones de Tennessee Ernie Ford, Lauryn Hill y Steve Martin.
Sonidos que fueron grabados entre 1890 y 1999 y que van a ser añadidos a la National Recording Registry de la biblioteca. Cada año la biblioteca elige grabaciones que son "cultural, histórica o estéticamente significativas".
Los comisarios de la biblioteca le tenían echado el ojo a "OK Computer" de Radiohead desde hace varios años, sobre todo por su temática distópica (utopía negativa) caracterizada por políticos corruptos, psicópatas, consumismo y catástrofes aéreas.
"En cierto modo lo veo como parte de un determinado fenómeno en curso en la música rock que a lo mejor comienza con la Velvet Underground y The Doors, que entran también en el registro este año. La música pop no es del todo positiva en su perspectiva. Creo que podemos decir que 'OK Computer' realmente resume un montón eso", ha dicho el comisario Matt Barton.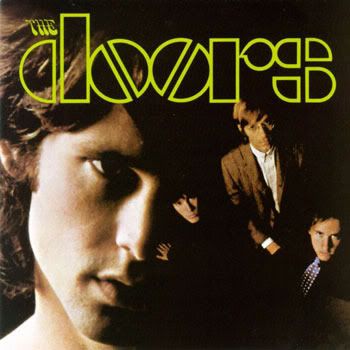 Lo raro es que no estuviera este disco de los Doors ya hace mucho, pero bueno...
Otros discos seleccionados son "The Miseducation of Lauryn Hill", el primer álbum de Joan Baez, 'You've Lost That Lovin' Feelin' de The Righteous Brothers y "A Wild and Crazy Guy", álbum de comedia de Steve Martin, que abrió nuevos caminos saliéndose del chiste formulario y el chascarrillo hacia caminos de un humor menos predecible.
"No podría estar más orgulloso de este honor. Esto significa que el disco fue probablemente divertido", ha manifestado Martin.
Y esta es la lista entera de ingresos de este año en la Biblioteca del Congreso:
Sorry, Wrong Number (episode of Suspense radio series, May 25, 1943)
Ac-Cent-Tchu-Ate the Positive (single) — Johnny Mercer (1944)
The Doors (album) — The Doors (1967)
OK Computer (album) — Radiohead (1997)
The Miseducation of Lauryn Hill (album) — Lauryn Hill (1998)
A Wild and Crazy Guy (album) — Steve Martin (1978)
You've Lost That Lovin' Feelin' (single) — The Righteous Brothers (1964)
Stand! (album) — Sly and the Family Stone (1969)
Kiss Me, Kate (original cast album) (1949)
The Vernacular Wax Cylinder Recordings at University of California, Santa Barbara Library (c. 1890-1910)
Black Snake Moan/Matchbox Blues (single) — Blind Lemon Jefferson (1928)
Stand by Me (single) — Ben E King (1961)
Radio Coverage of President Franklin D. Roosevelt's Funeral — Arthur Godfrey, et al. (April 14, 1945)
John Brown's Body (album) — Tyrone Power, Judith Anderson and Raymond Massey; directed by Charles Laughton (1953)
My Funny Valentine (single) — The Gerry Mulligan Quartet featuring Chet Baker (1953)
Sixteen Tons (single) — Tennessee Ernie Ford (1955)
Mary Don't You Weep (single) — The Swan Silvertones (1959)
Joan Baez (album) — Joan Baez (1960)
New Orleans' Sweet Emma Barrett and Her Preservation Hall Jazz Band (album) —Sweet Emma and Her Preservation Hall Jazz Band (1964)
Lincoln Mayorga and Distinguished Colleagues (album) — Lincoln Mayorga (1968)
Sesame Street: All-Time Platinum Favorites (album) — Various (1995)
Songs of the Old Regular Baptists (album) — Various (1997)
Fanfares for the Uncommon Woman (album) — Colorado Symphony Orchestra, Marin Alsop, conductor; Joan Tower, composer (1999)
The Benjamin Ives Gilman Collection, recorded at the 1893 World's Columbian Exposition at Chicago (1893)
The Boys of the Lough/The Humours of Ennistymon (single) — Michael Coleman (1922)