MIKE KERR DE ROYAL BLOOD ESCOGE SUS 9 CANCIONES FAVORITAS DEL ROCK ACTUAL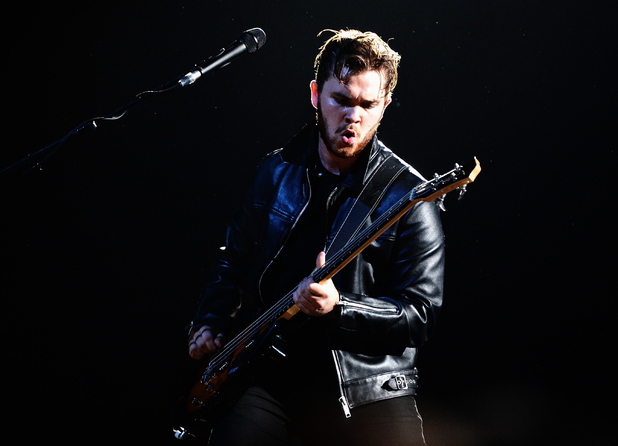 Aunque no corren demasiados buenos tiempos para la música de guitarras, en todo momento hay buenos grupos de rock, alguno de los cuales podría lograr que las guitarras eléctricas reverdecieran viejos laureles.
Ahora mismo Royal Blood es uno de los grupos jóvenes de rock más alabados por las viejas glorias. Entre otros, Jimmy Page, Lars Ulrich, Billy Corgan y Dave Grohl son fans suyos.
Y a su vez Royal Blood admiran a una serie de bandas actuales. Mike Kerr, el frontman del dúo, ha escogido sus 9 canciones favoritas actuales en una entrevista con Entertainment Weekly.
Lo más conocido de su lista es la divertida "Complexity" de Eagles Of Death Metal, "What Went Down" de Foals, "Less I Know the Better" de Tame Impala y "Outside Is The Right Side" de Pond. Lo bueno es que descubre a algún grupo interesante.
Estas son las canciones:
1- Tame Impala, "Less I Know The Better".
"Que jodida gran canción. Creo que Kevin Parker es un genio, y realmente todo ese disco es genial", dice Kerr del líder de Tame Impala y de su nuevo disco "Currents".
2- Eagles of Death Metal, "Complexity".
"La primera vez que escuché esta, fue en un festival que tocamos con ellos en Dinamarca. Yo estaba viéndoles desde un lado y que en vivo son increíbles. Además, Jesse Hughes es un hombre muy divertido".
3- Cessna Deathwish, "Pioneer".
"Esta es una nueva banda a la que he estado escuchando. Conozco a alguno de esos chicos realmente bien, son también de Brighton. No vivo muy lejos de ellos, de hecho ensayamos en el mismo estudio. Estoy sorprendido de que nadie sepa de ellos todavía".
4- Tigercub, "Destroy".
"Esta es otra banda de Brighton con quiénes estuvimos de gira el año pasado. Son brillantes. Son un grupo de tres piezas y la mejor manera de describir su música es "Wonky garage-rock". Es grunge, pero todo es muy musical, increíblemente melódico. Y hacen un gran espectáculo".
5- Pond, "Outside Is The Right Side".
"Fuimos de gira con estos chicos por Australia para un festival, y esta canción es particularmente increíble en directo. Soy un gran fan. Creo que cuando la gente la escuche, la pillarán".
6- Foals, "What Went Down".
"Estoy tratando de pensar donde escuché esta. Se había terminado la radio en el Reino Unido, y fue principalmente realmente genial escuchar a Foals de nuevo, que habían estado desaparecidos durante bastante tiempo".
7- Turbowolf, "Nine Lives".

"Sólo tienen dos discos publicados, pero son una de mis bandas de rock favoritas de todos los tiempos. Están llenos de grandes, pesados, riffs".
8- Tess Parks & Anton Newcombe, "Peace Defrost".
"Escuché esta canción el día antes de que hiciera esta lista. Así que no sé mucho sobre ella, pero un amigo mío me la puso y me encanta la voz. Está muy bien escuchar a una chica cantando con esa voz de grava".
9- Bass Drum of Death, "Religious Girls".

"Una de las primeras veces que toqué en vivo fue teloneando a esos tipos en Australia. Y nos convertimos en muy buenos amigos, pero me encanta lo simple e increíblemente pegadiza que es su música. Todo lo que hace John Barrett se convierte en "cool" inmediatamente".